The Best Climbing Roses To Plant In Your Garden In 2019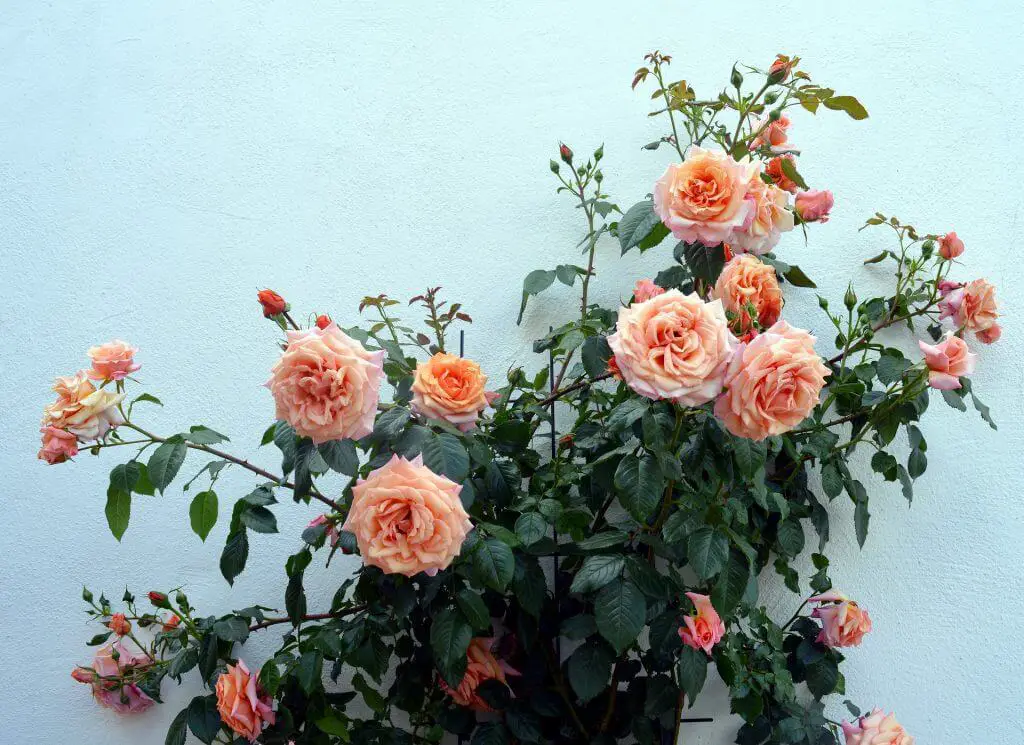 The best climbing roses are incredibly popular among homeowners in the U.S. because of their beauty and fantastic scent.
Roses are quite versatile and can be pruned into shrubs or grown in containers.
While some homeowners like to have manicured rose gardens, some prefer to have climbing roses because of their appearance and exponential growth habits. If you are looking for climbing roses, here are some options to explore.
Danse De Feu
This is a type of floribunda rose that blends the hardy qualities of polyanthus roses with the blooming nature of hybrid tea roses. Unlike many rose plants that feature a single flower on each stem, Dane De Feu has clusters of beautiful blooms.
You can easily harvest a few scarlet blooms of Danse De Feu roses with minimal or no effects on the display in your garden.
This climbing rose grows at a moderate rate and can reach a maximum of 13 feet in about five years. It is on the list of the best climbing roses because it requires regular fertilizing and pruning to maintain its bloom.
Souvenir du Docteur Jamain
This is an antique climbing rose that may produce different colored flowers including burgundy and plum. It is one of the best climbing roses because of its unique fragrance.
Experts recommend planting this rose flower under some shade to prevent it from browning on hot summer days.
Souvenir du Docteur Jamain blooms throughout the year. However, it will look its best with regular administration of fungicides to prevent black spots and mildew.
The canes of this rose tree can grow up to six feet. It can be grown in a small trellis or pruned into a shrub depending on your preference.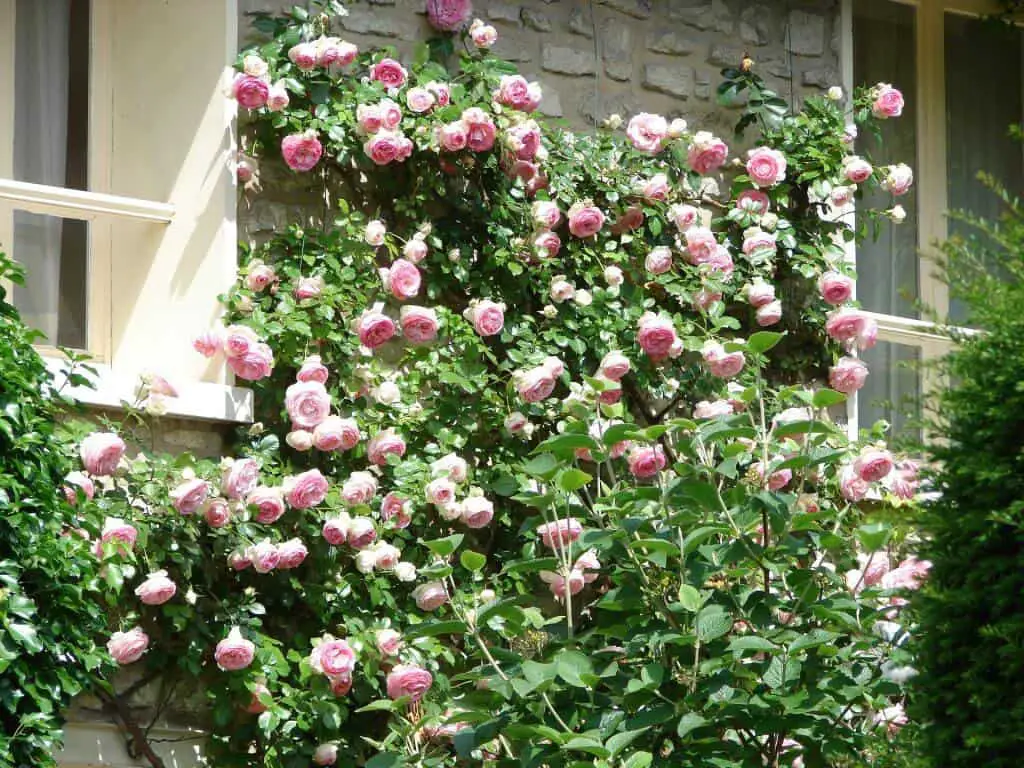 Fourth of July
This is one of the most popular climbing roses because of its beautiful candy cane colors, amazing scent and resistance to diseases.
This sizeable flowered climber can grow to a height of up to 10 feet. You can grow Fourth of July alone or in combination with morning glory.
A considerable advantage of this rose flower is that it does not require spraying. However, it requires regular watering to maintain its beautiful bloom. Fourth of July is one of the best climbing roses for organic flower gardening.
Alchymist
With its beautiful sunrise colors and loads of petal count, Alchymist features prominently in the list of the top climbing roses. It will look absolutely stunning in a large garden.
This climber can grow to a height of up to 20 feet and requires lots of room. Consider planting this rose flower on a pergola or train it to grow on a long fence.
Originally from Germany, Alchymist blooms once a year but has a strong scent that will leave a lasting impact in your garden and memory. It is a hardy plant that can withstand sub-zero winter temperatures.
Clarence House
This climber features beautiful creamy blooms and can grow well in a rustic pole. A favorite of the English royal family, Clarence House blooms heavily in cold weather.
In addition, it can grow on a wide range of soil types including heavy clay, acidic and alkaline. It requires regular fertilizing to maintain its beautiful bloom.
The best climbing roses can quickly enhance the look of your home or garden. They make beautiful statement pieces and can become gathering points for guests during parties and special occasions.